La Golondrena
Morning Star Waltz
Lover's Waltz
German Waltz
The Last Waltz
Fiddler's Waltz
La Zenda Waltz
Ashokan Farewell
Kentucky Waltz
Kelly Waltz
3/4 Waltz Time ? Dale Morris
For years I've been asked to record an album of just waltzes. Finally, in 2002 I began the project. I felt very fortunate in being able to record in our own studios. This allowed me to record when the ?mood was right? (This is often not possible in normal studio recording situations. Time is booked with a studio. Recording must go on, no matter what.) Dale Jr. played an excellent rhythm for the recording using a vintage 1950's Martin D-28. The violin I used was a 1921 John Juzek. Speaking of recording when the ?mood was right?, as I said, recording began in 2002. It was NOT UNTIL 2005, around January, that I felt inspired to play the final tracks with my fiddle. I hope you like this recording.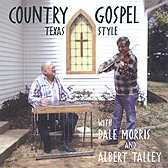 Precious Memories
In the Garden
When they Ring those Golden Bells
Farther Along
In the Sweet By and By
Leaning on the Everlasting Arms
Family Bible
It is No Secret
Just a Closer Walk with Thee
Dale Morris: Country Gospel Texas Style
In producing this CD, we created a gospel album that has intentionally added a bit of Texas Swing, as flavor, to provide a unique sound, Gospel Music Texas Style! Something a little different that will touch the spiritual cords of the listener's hearts.

Who'll Be the First
Crazy Arms/Heartaches By the Number
Pride
Mansion on the Hill
One More TIme
Faded Love/Maiden's Prayer
Keeper of my Heart
I Fall to Pieces
Dale Morris: The Way Country Was
For many of us, true country music has been, and still is, the sounds of Ray Price, Merle Haggard, Bob Wills and others. We grew up playing, singing and just plain enjoying the rich sounds of these true country artists. We compiled this instrumental CD in preservation of this treasured era of priceless music. It is our hope that each of you will enjoy our collection of ?The Way Country Was?.

Dale Morris: Waltzes by Request
People have long requested that Dale record an album of his exquisite waltz playing. Here finally are some of Dale's most often requested waltzes as well as his moving Patriotic Medley, available in both audio CD and video DVD formats. Dale Morris Jr. provides the perfect guitar accompaniment.

Dale Morris: Fiddles & Bows
Recorded at Sumet Burnet Studios, Dallas, Texas
Dale Morris is known for his versatility on the fiddle, whether playing an old time breakdown, waltz, rag, polka, reel, jazz or western swing. Listen as Dale plays an old reel such as "General Longstreet's Reel" then changes tempo and style to play a Bob Wills Medley, then sets you in a New Orleans jazz mood with "Misty".

Dale owes his versatility to the many different styles of music to which he has been exposed. He held the title of Texas Fiddle Champ (Old Time Fiddling) for three years. He has played back-up fiddle (country-western and western swing) with such singing stars as Wynn Stewart, Johnny Paycheck, Johnny Rodriguez, Ace Cannon, Leon Rausch, Sammi Smith, Mac Wiseman, the late Billy Gray and many, many more.


Musicians Credits:
Fiddle: Dale Morris
Guitar: Rex Gillentine
Guitar: Terry Morris (Dale's brother)
Bass: Marc Jaco
Popping Guitar: Bill Hudson
Piano & Banjo: Smokey Montgomery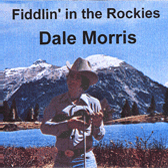 Dale Morris: Fiddlin' in the Rockies
Recorded in 1976 in Nashville, Tennessee, when Dale was employed by Marty Robbins. Some of the musicians on this recording were members of Marty Robbins' band.
"Fiddlin in the Rockies"... A special blend of the beautiful Colorado Rockies, the love for old-time Texas fiddle -- special ingredients of Nashville, Tennessee, the dedication of his music -- you have Dale Morris.
When I was first asked if I would write the liner notes for this album, I wasn't sure just where to start: Texas Old Time Fiddle Champion 1972 and 73; Trophy after trophy. But! I soon found myself in the inspiration of Dale Morris, and I believe the magic of the music combined with his love for nature, will leave all his friends, new and old, with a share of joy and excitement, he feels in the beautiful Colorado High Country.
I sincerely encourage anyone to sit back and listen to the pleasure and excitement I enjoyed recording and producing the fine talents of my friend, Dale Morris.
-- Eddy Fox


Texas has given us more than its share of great fiddle players but who's to say there isn't room for one more. I am very proud to have him work with me and I feel that the fiddling of Dale Morris is among the best I've ever heard, for real Texas fiddling with the taste of Nashville, and the feeling of a well sung ballad. I think everyone will enjoy the sounds of today -- Dale Morris Style.
Your Friend,
Marty Robbins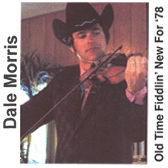 Dale Morris: Old Time Fiddlin' New for '78
Recorded in 1978 at Sumet-Burnet recording studios, Dallas Texas.
A couple of the selections on this album have special meaning to Dale.
First of all, Velvet's Waltz. It was written by Dale, in route to Dallas from Colorado, where Dale lived at the time.
In route, the weather had become very bad. Finally, approximately half way to Dallas from Colorado, Dale was forced to stop and spend the night in a motel near Childress Texas, during a blinding snow and ice storm. During the night, Velvet's Waltz was written, then put on the new recording. It was named for Velvet, Dale's eldest daughter, who had not yet been born!
It became a fiddle contest standard for many years afterwards. The version, however, was revised, changed, etc. over the years. Velvet's Waltz, found on other recordings by Dale, is not, therefore a duplication. Each are different, especially the version on Elmore Camp 2002 DVD in which Dale also sings the words for the song.
The great master fiddler, Benny Thomasson, had stopped by during the recording session and showed Dale a new part for Shuckin' The Bush. Dale considered this a very special honor and played the part on the recording.
Dale Morris: Music of My Life
Recorded in 1987 in Nashville, Tennessee
"Music of My Life" is Dale's fourth album. With this album, Dale reflects upon his past musical career. In doing so, the songs are of a wide variety: Contest Fiddling (to reflect Dale's involvement with fiddling contests over the years), Country Music (which reflects upon his years in bands such as Marty Robbins, Ray Price, etc.), and Western Music (to reflect upon Dale's joining The Sons of the Pioneers in 1981.) In addition, Dale has included Velvet's Waltz and Tawni's Waltz, two beautiful original tunes written for his daughters.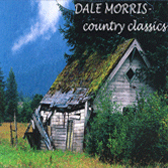 Dale Morris: Country Classics
Recorded in Sherman, Texas. Although many know of me as a contest fiddler, my involvement with country music over the years has probably been even greater. Over the years I'd long wanted to do country songs as "just fiddle" instrumentals. This became reality in 1994. On this album I recorded, instrumentally, what I feel are some of the "greatest country songs of the past".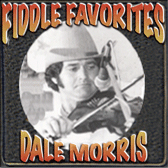 Dale Morris: Fiddle Favorites
Recorded in 1980, this album features Dale on fiddle accompanied by Terry Morris and Rex Gillentine on guitar, and Jerry Thomasson on tenor.

Dale Morris: 2001
The desert southwest will forever occupy a special place in Dale's heart. Over the years, he has traveled through the southwest many times. For this reason, Dale has included several Mexican songs on this classic fiddle album, which you are sure to enjoy.
Thanks to Dale Morris, Jr. for his great help on this project!
Dale Morris: Randy Elmore Camp - 2002
Each year, generally in June or July, Randy Elmore, renowned Texas fiddler, hosts a workshop. Dale feels very fortunate in having been asked to teach at this camp, now, for the past three years.
Each night, during the several day workshop, each instructor performs a special concert.
This particular year, Dale felt honored to have had several special guests performing with him; the GREAT Buddy Spicher playing harmony fiddle, Dale Morris Jr. on guitar (and solo fiddle on Dusty Miller and Sally Johnson), and Randy Elmore on guitar.
I hope you enjoy this live recording of Dale Morris, the most current representation of his playing as of 2002.
The original recording of this live session was digital video. The CD version features four additional bonus songs: Weeping Heart, Faded Love, Love Should Be Forever, and Sadness.
Thank you.
Dale Morris